Book online
We provide assessments for children in the North West in our clinic in Central Manchester. If you feel your child would benefit from a nutritional assessment in our clinic setting, you can book online by filling out the form provided.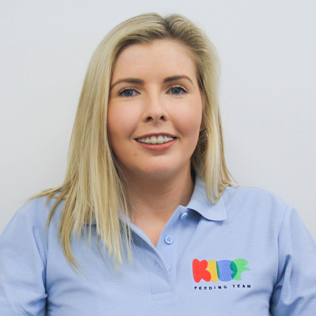 Niamh Gilligan,
Paediatric Dietitian,
BSc (Hons) Dietetics
£135 - Clinic Consultation - 90 mins
No waiting lists
Flexible appointments
Evidence-based
Patient-focused
HCPC registered dietitian
Specialist feeding clinic service
Outpatient service
Result focused
Prior to the assessment it is useful for you to know a recent weight and height of your child. If your child is a baby this may involve going to see your local doctor to request a weight and height measurement.
If you feel your child would benefit from an assessment by an outpatient clinic feeding team, please do not hesitate to get in contact to arrange an appointment.
We're Registered